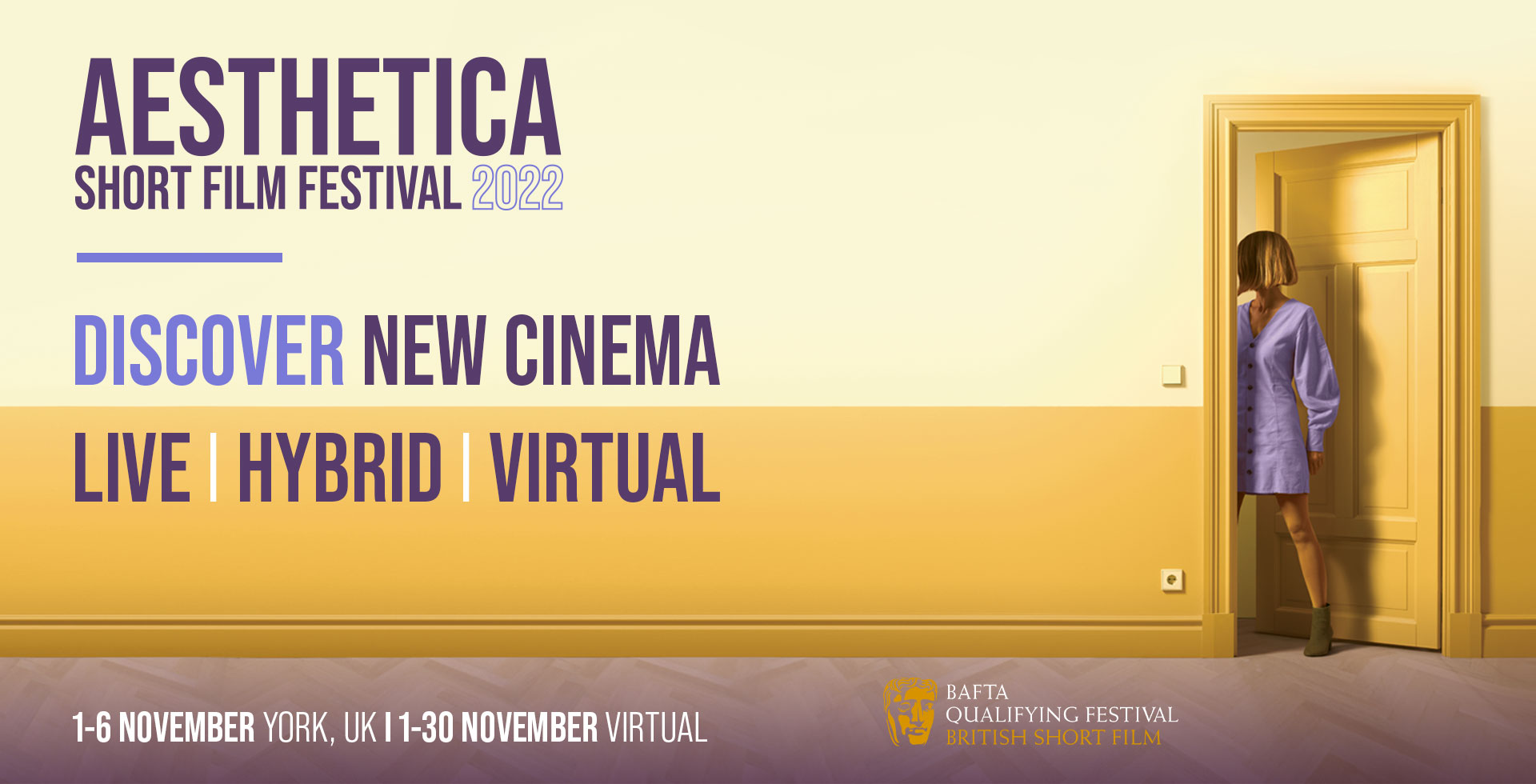 Welcome to the Aesthetica Film Festival 2022
We are delighted to be hosting the 12th edition of the festival both in-person and online. We're offering a range of tickets, with a mixture of live and hybrid formats, so you can choose how and when you experience the best new film.
Whether you're streaming for the whole family for one day, or attending the full six days of the festival in York, we've got you – your family and friends – covered. In-person tickets are sold individually. Online tickets are valid for an entire household.
Virtual tickets are available to full households, and are accessible through any smartphone, TV, tablet or devices. Prices start from £25. All Screening Passes and Events Tickets can be booked online.
Pass Options
Terms and Conditions
You must book your tickets in advance to attend any masterclasses in-person. Masterclasses in venue are only included with the in-person tickets and the hybrid passes. Virtual tickets include access to everything On Demand, recorded during the live festival dates. Tickets are not transferable and cannot be shared or re-sold. Pre-booked seating is required at some venues where capacities are smaller. Please see the website and sessions for further details.
Any difficulties, please contact: asff@aestheticamagazine.com